SPID InfoCert ID
Just one PIN for your Digital Identity.
---
What's InfoCert ID?
InfoCert ID is the tool to access the Public Administration online, wherever you are and with just one PIN.
Thanks to InfoCert ID you will Certify, Protect and Use your online identity safely.
Rely on InfoCert to be SPID ready.
---
InfoCert ID is your key to connect with Public Administration
With the only PIN, a simple way to interact with e-government, finally.
Thanks to the Public System for Digital Identity (SPID), citizens and companies will be able to access the online services of PAs using a new credential system to manage their online identity.
How does SPID network work?
Discover [+]
Users
All individuals and legal entities may require the PIN to access the Public Administration's online services.
Identity Providers
They are accredited entities that provide the credentials to manage digital identity.

Attribute Providers
Authorities that are listed on the public register who can certify the attributes relating to an entity (eg. Profession).

PA's Online Services
All portals of central and local government will gradually give the access to their online services through SPID Credentials.
---
Online services just a click away
Find out what you can do with InfoCert ID
Whether you are a citizen or a professional, InfoCert offers a world of opportunities for using and managing the Digital Identity safely and efficiently.
You will be immediately able to use your InfoCert ID to access more than 300 PAs' services.
Check below the available services:
---
InfoCert is your Identity Provider
How to get your PIN in 3 steps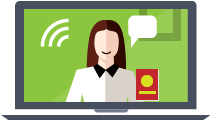 Register
with your documents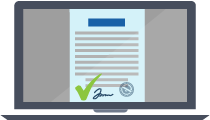 Sign
the contract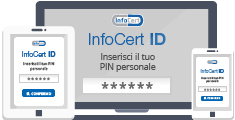 Configure
your InfoCert ID
---
Ask the expert
Any curiosity on Digital Identity or SPID?
Send your question to InfoCert's consultants: the most interesting will be published on our site.
Once you submit your question, we will reply as soon as possible to the email address entered.
The most interesting questions to which we have already answered:
What is InfoCert ID?
InfoCert ID is an account consisting in a set of credentials (username, password and OTP) connected to a user's digital identity. With InfoCert ID you can log-in to the services of the Public Administration and to all websites who join SPID network.
What are SPID LoA 2-3-4?
To authenticate on the online services, there are 3 level of assurance (LoA) depending on the importance of transaction:
LoA 2: Authenticate with userID and PIN;
LoA 3: Authenticate with userID, PIN and OTP (One Time Password);
LoA 4: all of previous authenticators' factor plus a physical device.
How much does InfoCert ID cost?
InfoCert ID is free until 3/31/2017 for 2 years.
Where can I find the online services I can use my InfoCert ID with?
A list will be released and available on this website soon.
Can I use my CNS to ask for an InfoCert ID account?
Yes you can use to authenticate and get a LoA 3 account.
Where can I find legal references about SPID?
You can find them on the AgID website.
Why protect your online identity?
Digital Identity is the virtual representation of an individual as well as all of the essential characteristics and unique features that identify the digital world
(Abelson e Lessig)
eID has a huge value that must be protected. This requires tools that allow to uniquely identify users in the use of web services and applications.
InfoCert ID is the new solution to manage your online identity through strong authentication that gives the opportunity to protect the access to web portals.
Why is it safe?
Strong authentication adds to something you know, such as username and password, something you have, generally OTP devices.
With strong authentication, you can authorize important operations (eg. Online payments), protecting your identity from thefts and frauds.
In Italy the attempts of online identity theft are increasing with about 4 out of 5 Italians who have suffered an attempt to scam online (source: CRIF).
Which are the main risks?
The main causes of digital identity thefts are:
Phishing: the scams that take place by sending emails emulating the graphic and content of banks, websites or other, through which hackers try to convince users to give personal information;
Credit Cards Cloning: data theft of a credit card during an online purchase is the most widespread practice of online scam;
Loans: steal someone's identity to subscribe.
×
Central PA
With your InfoCert ID you can log in with a unique PIN to the main departments of the PA.
The first web portals that allow SPID access to use many online services are: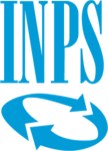 ×
Italian regions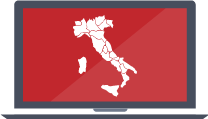 The services of the Regions will be available by accessing SPID.
Below you can find the web portals of the regions on which you can log in with your InfoCert ID:
×
Local PA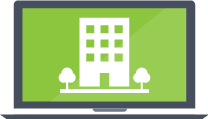 All the web portals of the PA will have to give access to their services through the unique PIN within 24 months.
With SPID, operations such as changing their residence, to pay the tax on waste or to submit an application to the school canteen will be possible with a few simple clicks, directly online!
×
InfoCert's Services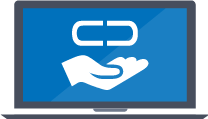 Soon, with your InfoCert ID you can finally log in with a unique PIN to all major InfoCert's services strong> as Legalmail, Legalinvoice, SecureDrive and e-commerce to make purchases and renew services.
You can simply connect your services to your InfoCert ID and won't need to remember many passwords, but only one PIN!
×